Our premium canvas prints are produced with a 19MIL, 450GSM Poly-Cotton Matte Canvas that is archival certified and OBA-free. Our museum grade canvases are then printed using genuine manufacturer-branded inks that are archival certified, ensuring the maximum archival life for your print. Finally, we apply a spray coating to all stretched canvas products. Our coatings are custom mixed to provide the perfect look and ultimate protection against UV damage, oil, moisture and cracking. Canvas prints are offered in unfinished matte, matte coated, satin, gloss coated and metallic.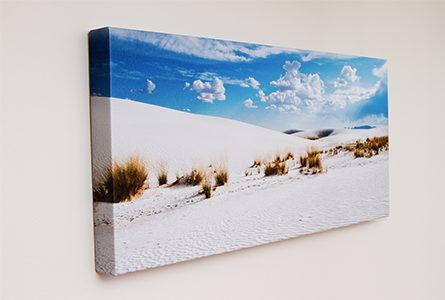 Gallery Wraps
We offer two frame options for our Gallery Wraps, the standard 1.25" for smaller prints, or upgrade to the most robust Gallery Wrap available with our 1.75" frame option. Atom Prints only utilizes premium kiln dried stretcher bars for the ultimate in print stability and longevity. We know that when it comes to fine art printing – especially gallery wraps – premium materials are required to produce a bold appearance that will last a lifetime.
To make sure every gallery wrap we produce will maintain its print quality, stretch, and shape for a lifetime, we protect every gallery wrap with a custom spray coating, use an archival safe adhesive to bond the canvas to the frame, and then fully staple the interior of the canvas to the stretcher frame. All these extra measures work together to create a truly custom canvas gallery wrap that is built to last a lifetime and beyond.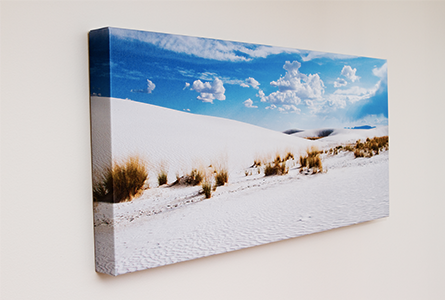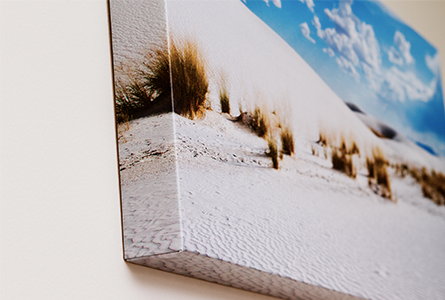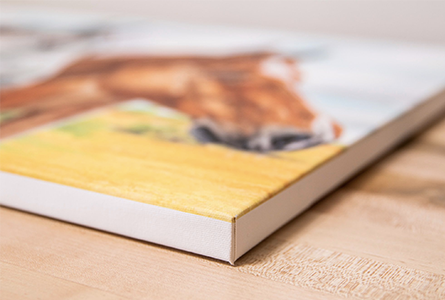 Traditional Stretched Canvas
Along with our selection of modern canvas options, we also offer traditional canvas stretching. Stretcher bars are available in a variety of sizes and thicknesses, ensuring a perfect match for all your framing needs.We use a traditional 13/16-inch stretcher bar as our standard offering for easy framing, but custom options are available by contacting our office.
Traditional Stretched Canvas has three primary differences from a Gallery Wrap Canvas.
The Stretcher Frame or bar is 13/16" thick (vs. 1.25" or 1.75") to allow easy framing.
The edges are white canvas as they will not show after framing the piece.
Traditional Stretched Canvas is intended to be framed, a Gallery Wrap is typically displayed unframed.
Please call or email to discuss your Traditional Stretched Canvas project if our online options do not meet your project needs.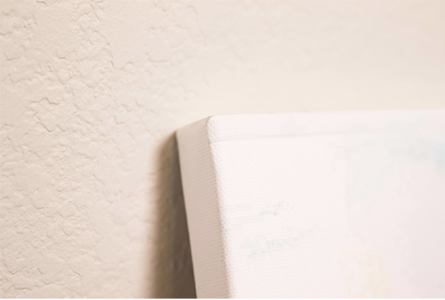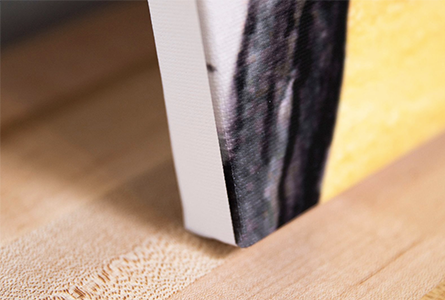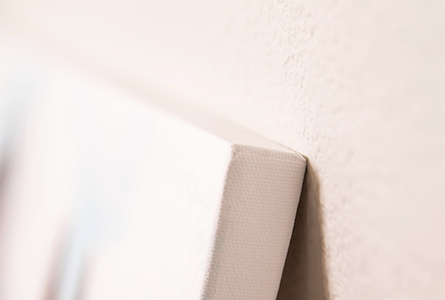 Foam Core Mounting
Mounting your canvas print on foam core is a great alternative to get the look of stretched canvas at a lower price point than traditional stretching or gallery wraps.We mount each canvas print with an archival safe adhesive to acid free 1/8-inch or 3/16-inch foam core to achieve the look of taught stretched canvas. The finished piece can then be displayed with or without a frame. Please call or email for large volume quotes.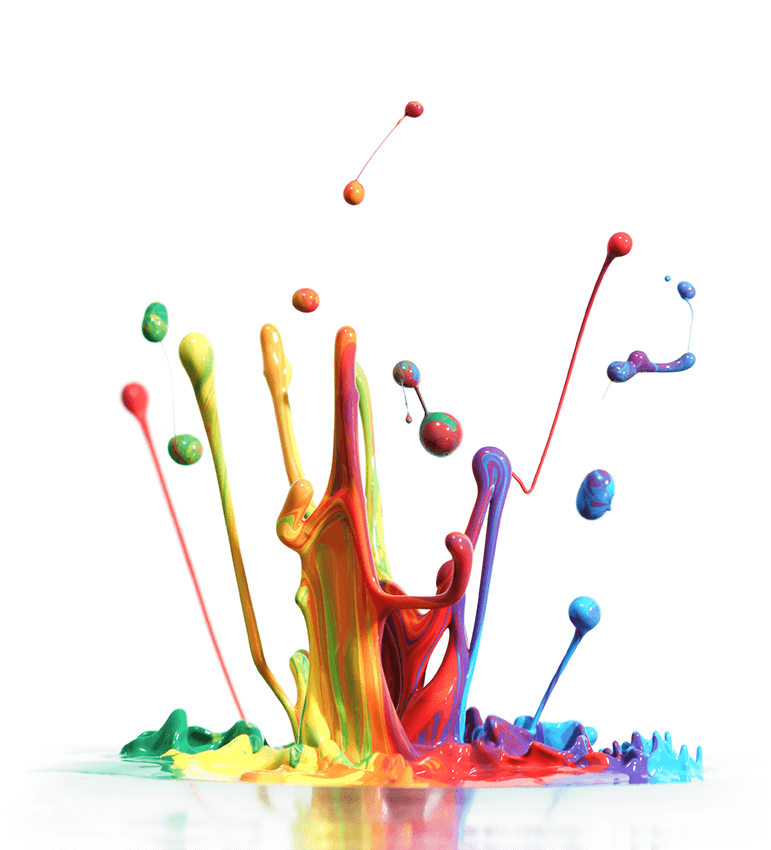 Genuine Manufacturer Branded Inks
We only print with genuine manufacturer branded inks that are archival certified, and we never reduce or limit ink volume. Using "knock-off" or generic inks can result in color inconsistency, reduced print longevity, and generally substandard prints. Reducing or limiting ink volume produces a print without the proper ink density applied to the paper. The result is a print that might look accurate initially, but ultimately does not have the ink volume necessary to achieve true archival status and maintain color accuracy for a lifetime.
Start Your Order