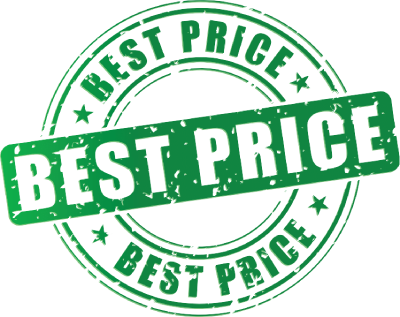 Instant Pricing Tool
Need a quick print price? Use the tool below to instantly see a price. Select a size or enter a custom size, then choose your paper or canvas to instantly see a print price. If you need a more detailed price with options or upgrades like borders, foamcore, or stretched canvas, please click Start Your Order and upload an image for pricing with all options.
Upload Photos
Drag & Drop your images here
Click Here to Upload (200mb Max Image Size)
Accepted File Types: tiff, tif, jpeg, jpg, png, gif, bmp, gif
Maximum 10 Images Per Upload. For Images Exceeding 200mb Contact Us for Alternate Uploading.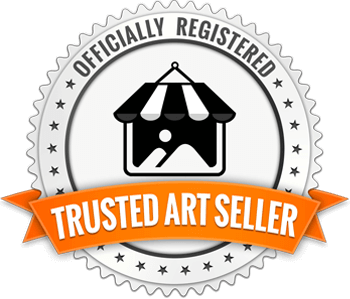 Trusted Art Seller
The presence of this badge signifies that this business has officially registered with the Art Storefronts Organization and has an established track record of selling art. It also means that buyers can trust that they are buying from a legitimate business. Art sellers that conduct fraudulent activity or that receive numerous complaints from buyers will have this badge revoked. If you would like to file a complaint about this seller, please do so here.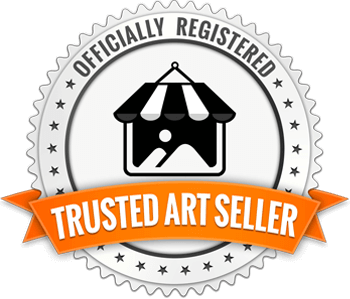 Verified Returns & Exchanges
The Art Storefronts Organization has verified that this business has provided a returns & exchanges policy for all art purchases.
Description of Policy from Merchant:
TERMS & CONDITIONS RULE #1 – We want you to be 100% happy with your order. Now, let's keep this simple… DEFECTIVE PRINTS If you receive a defective or damaged print, please contact us within 7 business days of the delivery of your order and will replace the defective item(s) at no cost to you (see Rule #1). Please Note: While we are dedicated to Rule #1, we are unable to replace a print if the issue is a direct result of the file submitted with your order. That being acknowledged, we will always replace items with issues resulting from materials and/or workmanship. If you have any concerns please contact us (again, see Rule #1). SHIPPING DAMAGE If your order is damaged in transit we will replace the order and process any shipper damage claims. We ask that you provide digital photographs that clearly show the damage to the packaging and contents within 7 days of delivery. We will replace the order upon reciept the photographic verification of damage. In certain instances, the shipping agent may request to visually inspect the damaged packaging and contents. Please be sure to retain the items and their packaging until you are notified that they are no longer needed.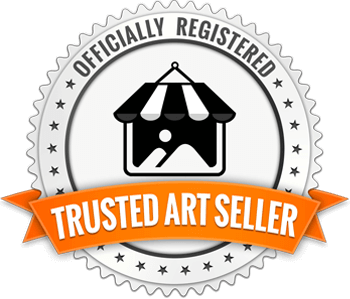 Verified Secure Website With Safe Checkout
This website provides a secure checkout with SSL encryption.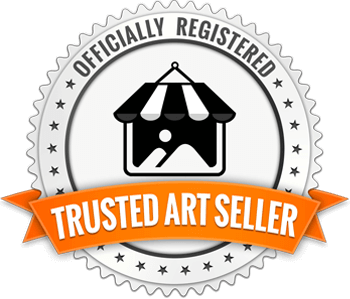 Verified Archival Materials Used
The Art Storefronts Organization has verified that this Art Seller has published information about the archival materials used to create their products in an effort to provide transparency to buyers.
Description from Merchant:
Archival Print Finishing Methods Our team works to follow the highest standard of industry best practice print finishing methods that ensure every print achieves the highest level of archivability. Prints are always handled with cotton inspection gloves to prevent any contamination of the papers by skin oils, work areas are only cleaned with archival safe products, and all prints are packaged in 100% archival safe materials. From start to finish we protect your print with the most exacting standards. Genuine HDR Inks We only print with genuine HDR Inks that are manufacturer branded and archival certified, and we never reduce or limit ink volume. Using "knock-off" or generic inks can result in color inconsistency, reduced print longevity, and generally substandard prints. Reducing or limiting ink volume produces a print without the proper ink density applied to the paper. The result is a print that might look accurate initially, but ultimately does not have the ink volume necessary to achieve true archival status.