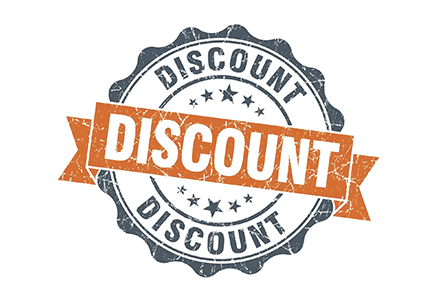 Annual Discount Program
We created the Annual Discount Program to show our appreciation for our most loyal clients.The program provides a unique discount code that can be used on every print order for an entire year. We work hard to maintain the lowest prices in the industry for museum grade prints delivered at lightning-fast speed, and the Annual Discount Program allows Atom Prints to provide an additional level of discount for our loyal clients
How does the program work?
Each year in January we send a unique discount code based on the previous year spend amount by each customer. The unique discount code is valid on every print order for an entire year.
How much is the discount?
The discount amount will vary depending on the total spend amount from the previous year, but most qualifying clients receive a discount between 5-10 percent off every print order.
Why do you offer an annual discount?
The Annual Discount Program helps us focus on building long term relationships so we can know and understand the specific needs of each client and help them deliver the best products.When our team is familiar with your artwork, we can better identify issues and correct them before an order is shipped.Ultimately, we understand if your business grows, our business will grow, so long-term client relationships is one of our foundational goals.
Do I have to wait an entire year to get a discount?
New clients can request their annual discount code when they surpass $1000 in orders anytime during the year. As an example, if you started working with Atom Prints in February and had four orders of $250 each, for a total of $1000, you could request your annual discount code immediately after placing the last order.If your order volume does not exceed $1000 during a calendar year, you will automatically receive your discount code during the month of January if you qualify.
Can I share my discount code?
Each discount code is unique and specific to the client, so sharing your code is not allowed. The primary goal of the Annual Discount Program is to build a relationship with each client, so we better understand your business needs and can provide a higher level of service. We have other discounts and promotions available for new clients.
Can I combine my code with other offers?
Absolutely! Most clients use their annual discount code and take advantage of our Free Shipping offer. However, the annual discount code cannot be combined with custom quotes for large volume orders where discounts are already applied.
Start Your Order